Annual Student Recital
Friday, April 1 at 7:00 p.m.


---

Tribal Style Belly Dance Classes
Cuernavaca, Morelos, Mexico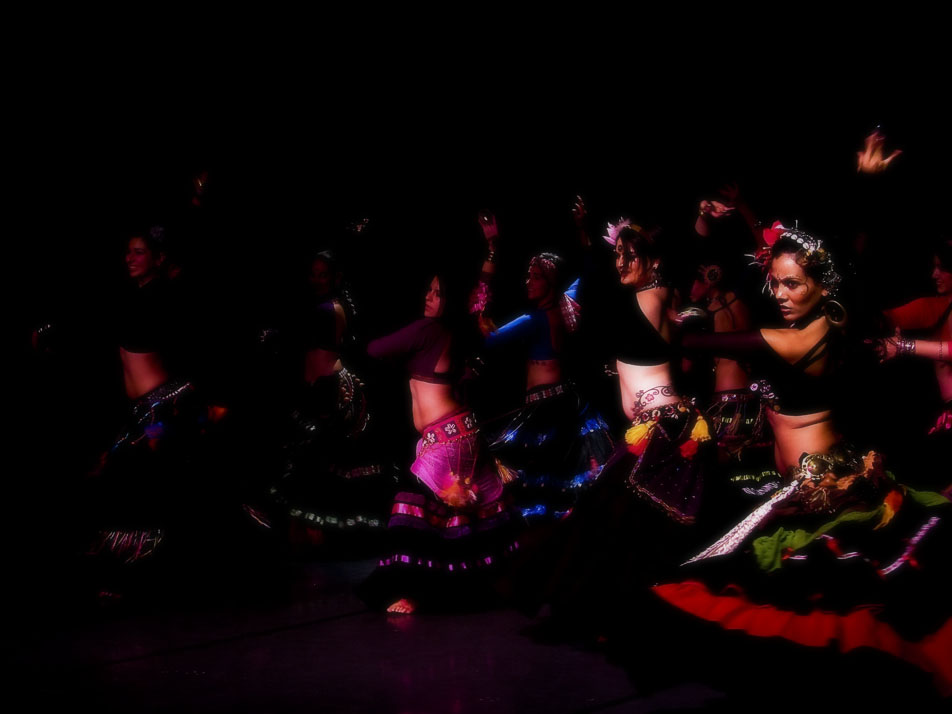 Belly Dance / Raqs Sharki

Belly Dance dates back to pre-Islamic times in Arab countries, with influences from non-Arab countries such as Turkey, Iran and India. This dance, in its varied forms, has been recorded in sculptures and statues throughout Egypt and the Middle East. It was originally practiced as ritual: as an offering to fertility goddesses for a good harvest; to celebrate a young woman's first menstruation; to prepare virgins for marriage and motherhood; and was used in childbirth where friends and relatives danced all around the new mother as she was giving birth, imitating the contractions of her belly. It was also danced in a relaxed and natural way in weddings and family celebrations.

Today dancers all over the world practice belly dance. In Iran it's called raqs-e arabi; in Turkey it's called raqs oriental; in Arab countries, raqs sharqui which means "dance of the east".

What is American Tribal Style?
American Tribal Style belly dance was developed by FatChanceBellyDance director and founder Carolena Nericcio in San Francisco California in the 1980s. The word "tribal" indicates that this is a dance derived from the dances of the nomadic or tribal peoples of the Middle East and North Africa. It also indicates that this dance style requires a group or "tribe" in order to be enjoyed. While traditional Raqs Sharki is often performed by soloists, American Tribal Style belly dance is performed by a group or tribe. The word "American" indicates that, although this style of dance is based on dances from the Middle East and North Africa, and while we respect those traditions, this is a uniquely American form. We do not pretend to be dancing authentic Middle Eastern dance. Ours is a fusion of many different dances and styles, borrowing from African, Spanish and Indian dance and even the folkloric dances of Mexico. Largely improvisational, American Tribal Style belly dance is a game, a sharing, a sisterhood between dancers, an ever-changing kaleidoscope, honoring the past and looking toward the future.